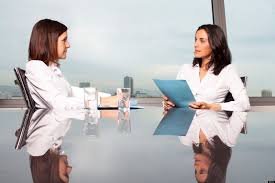 What Qualities In An HR You'll Find As A Talent?
Being a talent, you must have always been looking for the best job opportunity offered by the elite employers. Sometimes, it becomes challenging and a little bit time-consuming for talents to find the best employers and following to it finalize the job offer. But if they have an HR marketing specialist by their side, the whole process of choosing the best employer along with negotiating the package and other facilities can be done better.
If you're eager to be placed at one of the top MNCs, then it's high-time to select a good HR specialist. Make sure that the individual or the team has extensive knowledge and experience in performing high end recruitment process.
Along with the professional expertise and experience there are a few more things that you need to check as the qualities of the HR you select and collaborate with—
Communication skills
A human resource professional is supposed to have an excellent flair to communicate whether with the employers or the talents. They should wear a tone of confidence in their voice but with humbleness which attracts the person on the other side of the table.
Organizational efficiency
The HRs are supposed to be very organized. Without proper organizational skills, they can never deal with the job of talent acquisition. Starting from maintaining and updating the databases of the employees to matching the requirements of the employers- the human resource professionals have to deal with the steps calmly by leaving the mark of perfection. Without organizational skills, they can never be able to do the acquisition flawlessly.
High-end research skills
Human resource specialists are expected to have the efficiency of performing high-end research. By applying their strategic research process, they can shortlist the ideal candidates for the employers. The talents on the other hand, don't have to remain in any confusion regarding their opportunity to the dream company they aspire to get in.
Problem solving attitude
They should be having a problem-solving attitude. Often, the HRs entitled to talent acquisition process, have to deal with strenuous hours to resolve an emergency situation. For that, instead of panicking, they should show off their ability of solving the problem by providing smart tricks.
Passion for recruitment
Overall, make sure that the HRs you are about to collaborate with have the extreme passion for talent acquisition.
These are some of the top qualities of the HRs that you should know being a talent.