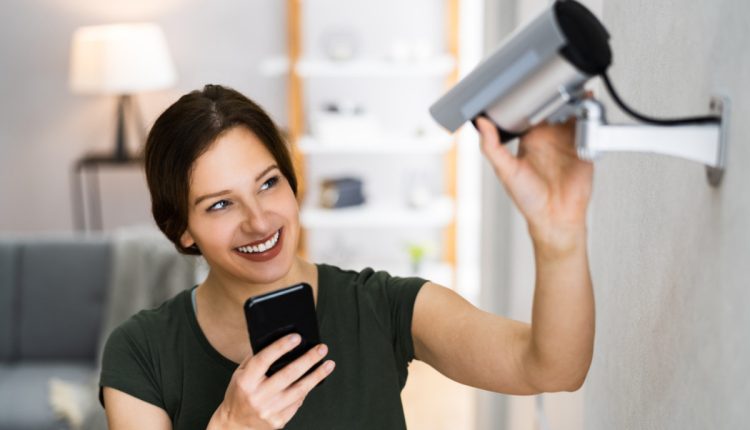 Top cameras for home surveillance
Ensuring the security of your home has become a necessity in modern times. That is why, many people are looking for better security cameras to ensure more safety at home. However, there are a lot of products in the market and getting the one that is perfect for you could lead you down a rabbit hole that you may not want to go. We have come up with our very own selection of the best cameras that you can get which will boost your home surveillance needs. Here's a quick look:
Airtel Xsafe Sticky Cam
If you are looking for a sticky cam which you can simply pick up and place anywhere, then the Xsafe Sticky cam should be on the top of your bucket list. Why? It has all the features you could ever need to ensure your home's safety. Here are some of these features – magnetic base for countless placement options, wide angle lens, full HD video, wireless, night vision, motion detection, person detection and more. In addition, the device is also quite ergonomically designed. Hence, it blends in very well with your home and does not stand out like an eyesore. This Airtel CCTV camera will be a great addition to your home security.
TP Link Wireless Indoor Security 360 degree
This TP Link Smart Camera is a great choice if you are looking for a video surveillance system. The 360-degree capability allows it to rotate and look all around your house. Place this camera strategically and you will have a CCTV camera that takes great photos and videos. Features of this device include live detection, motion detection, privacy mode, two-way audio, and a lot more.
Airtel Xsafe 360 Degree Cam
If a 360-degree camera is on your wish list, then the Airtel Xsafe 360-degree security camera is amongst the very best products that you can buy. These are the features that you get with this incredible device – full HD video, 360-degree coverage, zero blind spots, wireless, night vision, person detection, two-way talk, privacy shutter, smart tracking, motion detection, high quality video storage and more.
Mi Wi-Fi 1080p smart security camera
The Mi camera is also quite amazing when it comes to 360-degree surveillance. Packed with features such as Wi-Fi support, motion detection, two-way talk back and more, it will be a great addition to your home as well.
Airtel Xsafe Active Defence Cam
Securing your home does not only mean securing what is inside. Many people also look for a security camera system that is meant for the outdoors. If one such device is on your mind, then the Active Defence Cam is the right choice for you. It is even equipped with all the apt features that help it to function without any hiccups – even outside. In addition, it also has two flashlights which will help you to ward off any unwanted presence. Here are the features in this device – full HD video, wireless, person detection, IP67 rated & waterproof, motion detection, person detection, colour night vision, intelligent night mode and much more.
Therefore, pick the ones that seem the best for you from this list and make your home safer than ever before!