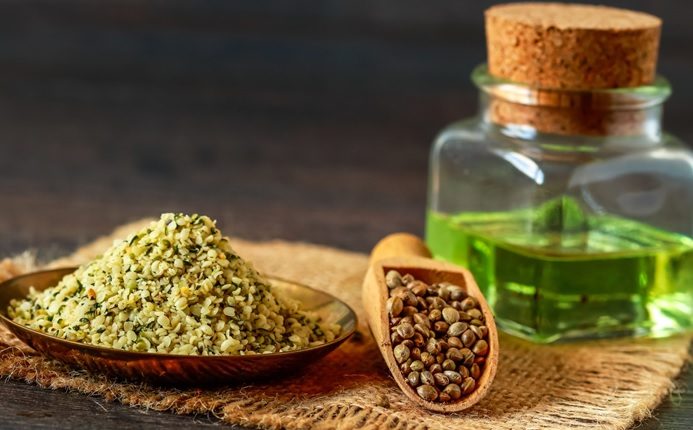 Full vs. Broad Spectrum CBD: What's the Difference?
Are you interested in learning more about CBD oils? If so, you'll likely start to notice that most CBD oils fall somewhere along the cannabinoid spectrum.
There are broad spectrum, full spectrum, and isolate CBD oils. These CBD products differ based on their specific compounds. In this guide, we'll explain how this variation defines and differentiates CBD oils.
What Are CBD Products?
Before we can compare CBD oil spectrums, we'll need to take a moment and define them.
Essentially, CBD is a type of cannabinoid. It's found in legal hemp plants as well as cannabis plants. Like THC, cannabidiol (CBD) produces a wide range of effects in humans.
Though more research is required to confirm some of the potential benefits of CBD, current testimonial evidence is promising. And because CBD doesn't produce a euphoric "high" like marijuana, many states have legalized it.
As such, you might end up needing to choose between a full spectrum, broad spectrum, or isolate CBD oil when shopping for CBD products.
Let's compare full and broad spectrum CBD oils to ensure you choose the best option for your needs and preferences.
Full Vs. Broad Spectrum CBD
The most critical distinction between full spectrum and broad spectrum CBD oil is THC. Remember, CBD is derived from plants that naturally contain small amounts of THC.
Consequently, minimal amounts can make their way into CBD oils and products. Individuals looking to avoid THC consumption altogether might be hesitant to try CBD products because of this risk.
However, only full spectrum CBD oils contain a detectable amount of THC.
Full Spectrum CBD
When you choose a full spectrum CBD oil, you're also choosing the dozens of other cannabinoids found in that product. For some, this feature is desirable.
After all, full spectrum oils are thought to be more effective than isolates. Still, this claim isn't backed by any hard evidence.
And if you're looking to stay away from THC, the additional cannabinoids in a full spectrum CBD oil could be a huge turn-off. Full spectrum oils almost always contain a trace amount of THC. Fortunately, there are alternatives.
Broad Spectrum CBD
A broad spectrum CBD oil contains all the complex cannabinoids and tannins found in full spectrum options–Except for THC, of course. As such, it could be a safer and more suitable choice for some users.
Are you curious to discover how manufacturers remove THC from broad spectrum CBD oils? Learn more on GVB Biopharma right now!
Choose High-Quality Cannabis Products
What's the difference between broad spectrum and full spectrum CBD? The answer is THC content. Full spectrum CBD typically contains a minimal amount of THC, but broad spectrum oils contain zero THC.
No matter what type of CBD product suits your taste, you'll want to choose an option that's made from quality cannabis. Be sure to compare products, dosages, and lab results before purchasing any CBD oils, edibles, or topicals.
If you enjoyed this article, be sure to read our related health and fitness articles now!