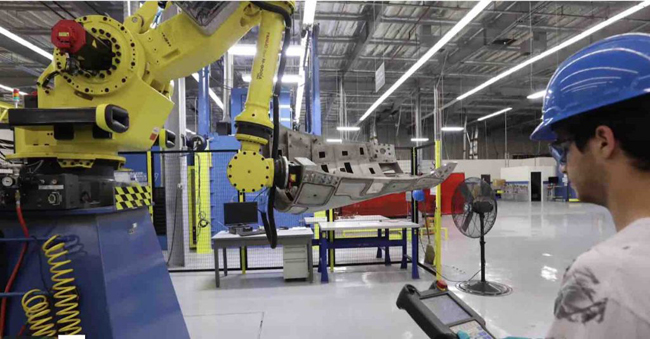 Dealing with Manufacturers: How to Get the Best Deals
When you are running a business or if you are a retailer, chances are that you will always interact with different manufacturers. Sometimes, manufacturers can seem intimidating. Other times, manufacturers can be unresponsive or fail to respond to your questions or concerns promptly. The reason behind this is because manufacturers are always attending to bulk orders every day. It is very difficult for them to give enough time to respond to all their clients and customers. However, they do make an effort to be as responsive as they can be so that they will still be able to gain more customers or retain the customers that they already have.
As a retailer or entrepreneur who relies on manufacturers to help you gain products to sell, you need to learn how to effectively deal with these people. Whether you need supply for steel, clothes, machines, housewares, ingredients, and any other products that you might be thinking of selling, you need to learn how to understand how manufacturers operate so that you can interact with them more effectively.
As an entrepreneur, you need to find good manufacturers who will produce the items that you need without compromising the quality. Even if you are ordering items in bulk, manufacturers should be responsible for ensuring that they do not compromise the quality of the items they produce so that their clients and customers will not be discouraged from purchasing from them again. In addition to this, manufacturers need to learn to make good deals with their clients and customers.
However, a lot of retailers and entrepreneurs find it challenging to deal with manufacturers. Even if it is just a matter of looking for manufacturers that can produce quality items for them, there are instances when the best option for retailers and entrepreneurs would be to meticulously screen manufacturers to find the best ones in the market. This way, retailers and other entrepreneurs will still make a good profit from the items they purchase from manufacturers.
Highlighted below are tips on how you can successfully interact or deal with manufacturers. These tips will help you make the best decisions so that you will benefit from your transactions with manufacturers. If you have already dealt with multiple manufacturers before, this article will serve only as a refresher for you. However, if you have never interacted with manufacturers before, this article will teach you a lot about dealing with manufacturers effectively.
Communication is Essential
Dealing with manufacturers requires effective communication. After all, you need to talk about the orders you will be asking them to process and the items you will ask them to produce. When you find a manufacturing company that interacts with you properly and gives you quality products, you can set up a partnership with this company. This way, it will be easier for you to communicate effectively with them.
Communication is essential because it helps prevent misunderstandings. You need to be very specific about your orders and preferences because you will be ordering items in bulk from manufacturers. If they produce the wrong items, all your resources will be wasted. After all, you will not be able to benefit from the products that they have produced. Therefore, you need to properly communicate the specifications for every order to guarantee that you will receive the right items.
Research Different Manufacturers
Of course, you also need to research the manufacturers that you are considering partnering with. This way, you will know what to expect from them once you start transacting with them. Focus on the feedback provided by all the clients and customers they have interacted with in the past. This is the best way to determine whether partnering with a manufacturer will benefit your business or not. Failing to conduct research might make you choose the wrong manufacturers and regret your decision in the future.
Talk About Getting Discounts
Once you become a regular customer or client, you will ask for discounts from your partner manufacturer. However, you need to build trust between you and the manufacturing company you have chosen to get good deals and discounts on the items you will be purchasing in bulk. To ask for discounts, communication plays an important role. After all, effective communication will eliminate barriers that might lead to misunderstandings.
Enhancing Interactions with Manufacturers
Once you have experienced interacting with a manufacturer, it is easier for you to make succeeding interactions with other manufacturers. The more manufacturers you interact with, the more choices you will have in the future. Your criteria should always prioritize quality. This way, you will be able to benefit from transacting with manufacturers.