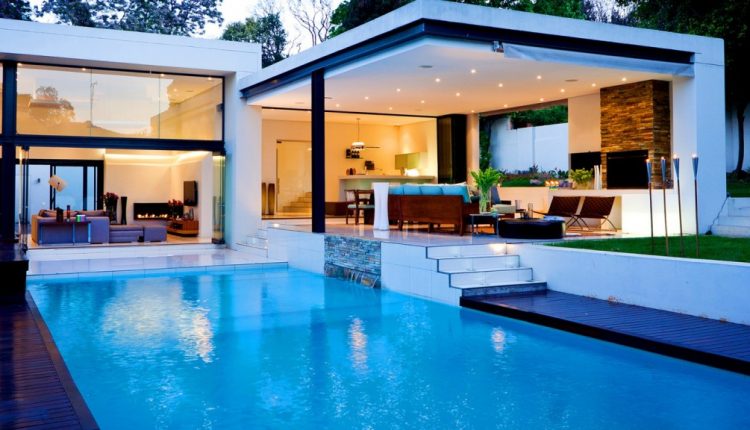 A Step-by-step Guide to Constructing an Inground Pool in Your Property
Spending some time besides the pool on a hot sunny day is a privilege. Thankfully, such luxury is not confined to resorts but can also be brought home, provided you have enough room on your property. Since you've arrived here seeking an in-ground pool construction guide, I'm assuming you do have that free space in your backyard. But first, you must hold back your excitement and consider the facts of the matter, such as budget, maintenance, and safety issues, among others.
Guide to install an inground pool in house
First, you must obtain permits from the concerned authorities because you don't want to spend so much money on a pool to remove it later. Next, you need to perform pool inspections from a certified professional. No, you don't need to perform home inspections since it's already done.
A separate pool inspection would suffice, as the professional will consider everything. Pool inspection ensures that the pool complies with regional safety requirements and examines the physical qualities of the pool, such as the construction and materials, equipment pad, diving boards, decking, slides, and other features.
Lastly, an inground pool may or may not increase the market value of your home. On the bright side, a nicely designed and well-kept outside space with a pool differentiates your property from competing properties. But that's when you sell your property; for now, let's go on to the following part, which discusses the variants of inground pools.
Types of inground pools
When it comes to inground pools, you have three alternatives to select from.
Concrete – These are created by applying a cement mixture to hardened cement frames. These are the best to construct, but they are also the most expensive. Concrete pools are highly customizable and long-lasting. However, maintaining them is both expensive and difficult.
Fiberglass – Fiberglass pools are simpler, easier, and cheaper than concrete pools. All that is required is the placement of a readymade pool shell in a pit dug in the backyard. The only drawback is that fiberglass pools are not customizable and must be used in a predefined shape.
Vinyl – Vinyl pools are the most affordable since they require a long-lasting vinyl liner fitting into a metal or plastic in-ground base. However, these are less durable and demand costly maintenance.
How much place does an inground pool occupies?
The size of the pool is entirely determined by the available space in your backyard and your requirements. Just make sure that enough room is left after the pool is constructed for your other needs, such as a lawn area, pool deck, porch, barbeque area, shed for keeping pool equipment while the pool is not in use, and so on.
Since you'll be hiring a professional, you will not have to worry about the space; fill in your specifications. The expert will advise you on using the space wisely and offer you a variety of choices. As a result, leave the space concern on professional.
How much does it cost to own a pool?
Pool investment should be made correctly since you do not want to choose the cheapest one to overspend maintenance or replacements. This may be of concern to you, but owning a pool necessitates a significant financial commitment.
So, if you are not prepared, save up and do it next year or when you are ready. Because, in addition to the pool installation, there are other expenditures. These expenses differ from person to person depending on their wants and desires. Such costs include fencing, additional stairs, a waterfall, an in-ground hot tub, a screened in-pool enclosure, and a pool cover are examples of such expenses. As a result, pool installation costs might range from $28,000 to $50,000 or more.
Safety precautions
To avoid accidents and inconveniences at the pool, it is essential to observe the safety measures listed below.
You must use non-slip materials surrounding the pool, such as reinforced concrete slabs or Brazilian walnut, with precisely the appropriate quantity of glue.
It is advisable to fence off the pool area to keep pets and children away from it. So that even if they are left unattended, there will be no mishaps.
Any other safety measure that an expert would recommend, such as pool covers, removes the need for fencing.
Maintenance requirement
The majority of the maintenance is for chemicals and cleaning the pool area to prevent algae growth and maintain ph. level. It is recommended that a pool service be hired for monthly supervision, maintenance, and repair work. This can cost at least $100 each month. If you choose a concrete pool, you will save money on repairs and only spend on upkeep.
That concludes the guide to an inground pool in your backyard. Don't rush the process because it takes planning, time, and money. Take into account all of the variables and make an informed decision to avoid regret later. Do your research before committing to this luxurious lifestyle.