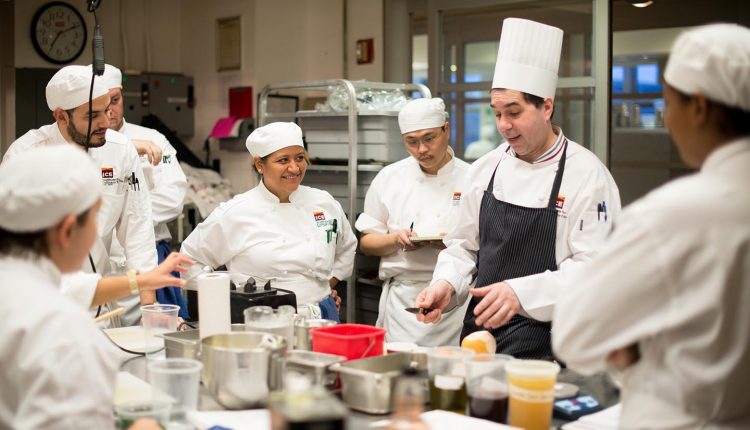 5 Criteria for Choosing the Best Culinary Institution
People attend culinary schools for various reasons. Some want to gain skills and experiences to broaden their job options. Others plan to advance their culinary techniques and start their own restaurant or are passionate about cooking, food, and beverages.
Whichever the reason, one has to find the best school to pursue their interests and ambitions. Consider the following tips for the best choice of culinary school.
Accreditation
Some culinary colleges are just out to make money and operate without validation from any respected higher learning commission. So, when choosing a culinary school, check for American Culinary Federation (ACF) certified schools.
As a top professional chef's commission, ACF ensures that culinary schools adhere to all culinary learning goals. Therefore, ACF schools are the best choice since they undergo a proper evaluation and operate. So they would conform to providing standard and top-quality culinary education.
Hands-On Instruction and Experiences
An excellent culinary should have a mix of classroom learning and experimental or practical experiences. So, look for colleges that have staff, student-operated restaurants, or those that provide internship options guided by collaboration. This allows students to get some real-world restaurant experiences.
Location and Facilities
Which are some of the culinary schools near me? This is a common but proper question. Location may restrict some culinary art programs, especially when one has to leave their job for work. So, individuals must choose culinary schools near their homes for easy commute. This would also help save on their time, transportation, and accommodation funds.
The kind of facilities at the college is also essential to providing an adequate experience. So check if they have up-to-date facilities or whether their technology aligns with the current culinary learning standards. This would ensure effective and best education.
Cost of Tuition and Other Financial Aid Options
One of the most pressing concerns for most learners is their total cost of education. Some colleges, especially the private and more established ones, may cause tens of thousands of dollars. Still, that would not mean they give the best training.
Before deciding on which culinary art college to attend, know how much they charge against their reputation and training level. Also, before joining a culinary school, check if they offer any financial aid programs like sponsorships.
Knowing the tuition fee and the school state on other aids would help individuals manage their finances by choosing schools that fit their budgets. The good news is most ACF-certified colleges would have regulated, and standard tuition fees, and people can train at affordable costs.
Duration and the Flexibility of Achieving the Desired Experience 
Depending on the reason for attending the culinary school, ensure to check on the course duration. Also, check if the college provides the flexibility to handle the course, especially for working and learning part-time.
Conclusion
To answer the concern of the culinary schools near me, check the various websites and only consider ACF accredited schools offering hands-on skills and experiences. Also, ensure the college support every desired course and has adequate flexibility of course completion.