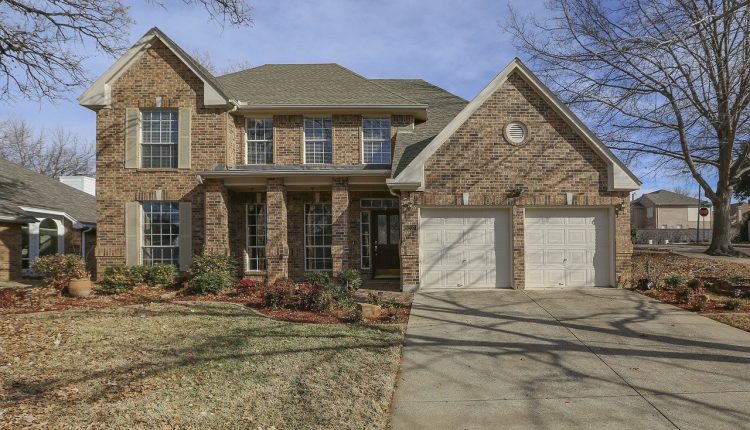 4 Ways to Improve Your Home's Curb Appeal
Well, you can take a page from celebrities selling their properties. While many of these properties are upscale and priced accordingly, you'll notice that when you see them advertised, they're picture-perfect. It's all so flawless. A good example here is Rob Lowe's "Oakview Estate" which sold for $45.5 million in October 2020. It's really a steep price for most of us but if you look at what you're getting, a 10,000 sq. ft. estate that sits on 3.4-acre land complete with a tennis court and outdoor fireplaces, you know it's all worth it.
And that's why curb appeal matters. It can boost the value of your property. What's more, you are actually protecting your property from damage brought by time. That's because when you constantly update your exterior you improve other essentials too such as greenery and all the equipment and tools needed for the upkeep. When that happens, the need for future repairs goes down.
Plus, there's the case for the HVAC. With your front lawn, gardens, and trees in order, you'll have a cooler home allowing you greater savings on your monthly energy bill.
The million-dollar question now is how to boost your real estate's curb appeal. While that may seem like a daunting challenge, it's definitely a lot easier than you think with a handful of expert advice.
Make the Front of the House Look Better
A good way for you to start is to take a photo of the front of your house. Ask yourself what are the things that stand out? What would you like to keep? As you may see, one of the things that stand out is the front entrance or your porch. This is the portion of the house where guests initially wait in. In addition, the front is where all sorts of people are accustomed to from the delivery guy to the mailman to passersby.
It's important therefore that you improve how your house front looks. You can start with the door. If your door is old and looks aging, then perhaps it's time you replace it with a brand new door. Or at the very least, boost its looks by applying suitable paint or varnish whichever is best. Moreover, replace an old doorknob. You can up the aesthetics by placing a door knocker or a doorbell.
Plus, make your inviting nature stick out by putting on a stunning welcome mat. And don't let that old and rusty house number catch your guest's attention. Instead, dazzle with shiny shimmering metal. The same holds true for your mailbox. It shouldn't be a timely reminder of how many years have passed by without you opening one.
Mind Your House Exterior
As essential as your house front, you need to take a serious look at your home's exterior. Make sure it won't give the impression that it's all worn out. Fading paint is a no-no. If you think the inconsistencies of the paint affect the whole house, then a total house repaint should be in order.
And this also means you need to take a close look at your roof. Even from afar, roofs extol a beauty that's hard to miss. Loose tiles or discolored roof areas must be addressed.
Additionally, strive to clean your windows. They should look gorgeous even from the outside. You may have to repaint the frames as these can wear out over time.
A good way to have stunning residential windows is to have professionals install new replacement windows.  Not only will your precious abode look gorgeous with stylish ones but also it's one glorious opportunity to improve your home's insulation. Well-insulated replacement windows can protect your property better from inclement weather.
Mind Your Greens
A lush green lawn is hard to miss. If you have not been able to attend to your lawn, it's high time you do so. While you may be tempted to just focus on the front, it's best you have the turf around your house taken care of. That means the front, the back, and the sides. Your lawn should look as green as ever sans the presence of tall weeds.
Plus, don't forget your garden. Fix it if you haven't attended to it for ages. It's always a welcome addition to enhance your curb appeal. Even better, add flowering shrubs and plants. If you don't have any flowering plants on your lawn, then you can easily get a quick fix by buying some planters. Or you can plant directly on the ground.
Mind the Outdoor Experience
What is a stunning yard if you can't spend quality time in it? Make sure you have shade structures that allow your guests or anyone in the family to relax and enjoy the fresh air. A pavilion, gazebo, or pergolas should do the trick. Best of all you can employ patio chairs for people to cozy up and sit down.
And why not add life to your precious garden? Water features should be spot on. A fountain or birdbath can make the place more magical.
And talking of head-turning aesthetics, don't forget the lights. A well-set dozen can turn a dark ugly garden at night into something truly enchanting. After all, the people who will gain the most out of a beautiful home complete with a stunning curb appeal are not the passersby. It's you and your family.